Make-Up Courses at Riviera Olympia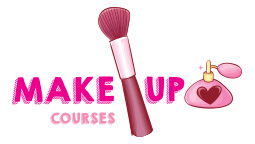 Debutants combine their love for fashion and beauty.
Grecotel Make-up Courses introduce young beauties (13+) to the fundamentals of make-up artistry.
In advanced workshops family's favourite debutants learn the best make-up techniques by the top professionals.

Your young stars will quench their thirst for fashion and beauty while having a holiday of a lifetime!
They will learn or bring their skills to the next level on how to enhance their look to the max and how
to look perfect in minutes.

The programme is offered free of charge & is available weekly, from 3rd of July until 29th of August, every Tuesday & Wednesday.
Operation: 1 Make-up Day Course (2 hours, 16:00-18:00) per day - 2 days per week.






JULY


03/07 & 04/07
10/07 & 11/07
17/07 & 18/07
24/07 & 25/07
31/07 & 01/08




AUGUST


07/08 & 08/08
14/08 & 15/08
21/08 & 22/08
28/08 & 29/08




For more information contact us at makeup@grecotel.com