Meetings & Conferences in Peloponnese



Superb catering & attentive service






A combination of both inside area for the meetings & outside area offers many options for a successful conference

.

State of the art equipment will make any presentation or speech efficient.






Facilities





Conference Facilities

•

Technical Assistance

•

Podium / lectern

•

Overhead projectors

•

Video projector

•

Video large screen

•

Flip charts

•

Video TV/screen

•

Slide projectors

•

Microphones (normal & cordless)

•

PC & Printers

•

Wi-fi internet connection in the conference rooms










Business Center Facilities

•

24 hour fax service and photocopies

•

Mail and courier service

•

Ticket confirmation

•

Car rental

•

Transportation from and to the airport, city,
or any destination

•

Wireless internet in all hotel premises

•

Internet corner

•

Audiovisual equipment hire

Additional state-of-the-art equipment is available to hire, on request.
























Grecotel

Riviera

Olympia Function Rooms

MEETING ROOM
ROOM DIMENSIONS (square metres)
Theatre Style
Classroom Style
U
Shape
Banquet Style
Cocktail Reception
Daylight

CONGRESS HALL A all areas

-

-

♦
| | | | | | | | | | | |
| --- | --- | --- | --- | --- | --- | --- | --- | --- | --- | --- |
| | CONGRESS ROOM C all areas | | | | | | - | - | | ♦ |
| | | | | | | | | | | |
| --- | --- | --- | --- | --- | --- | --- | --- | --- | --- | --- |
| | EXHIBITION HALL B all areas | | | | | | - | - | | ♦ |
| | | | | | | | | | | |
| --- | --- | --- | --- | --- | --- | --- | --- | --- | --- | --- |
| | FOYER A | | | | | | | | | ♦ |
| | | | | | | | | | | |
| --- | --- | --- | --- | --- | --- | --- | --- | --- | --- | --- |
| | FOYER C | | | | | | | | | ♦ |
| | | | | | | | | | | |
| --- | --- | --- | --- | --- | --- | --- | --- | --- | --- | --- |
| | MEETING ROOM D | | | | | | | | | ♦ |
| | MEETING ROOM E | | | | 70 | 30 | - | - | - | ♦ |
| | MEETING ROOM F all areas | | | | 100 | 40 | - | - | - | ♦ |
| | OUTDOOR SPACE CONGRESS HALL A | | | | - | - | - | - | 100 | ♦ |
| | OUTDOOR SPACE CONGRESS HALL B | | 114 | | - | - | - | - | 250 | ♦ |
| | OUTDOOR SPACE CONGRESS HALL C | | 240 | | - | - | - | - | 100 | ♦ |
| | TOTAL FOYER SPACE | | 994 | | - | - | - | - | 500 | ♦ |
| | TOTAL MEETING SPACE | | 1917 | | 1730 | 670 | - | - | 1410 | ♦ |
TOTAL NUMBER OF GUESTROOMS: 643





<

DOWNLOAD FLOORPLAN & FACILITIES

>





<

REQUEST FOR PROPOSAL

>






Please contact the hotel for more information

: reservations.oa@grecotel.com


Book Online
or Call
+30 26230 64400
Entertainment
Our sales department will be happy to assist you with the organization of any activities. Tailor-made programs can be arranged to suit your requirements.
---
Receiving & shipping
Should you need to ship goods to and from the hotel, our banqueting / sales departments will assist you with the arrangements.
---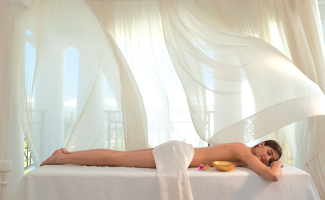 Escort / spouse programme
Programs varying from in-house tennis tournaments or special treatments in our "Elixir Thalassotherapy Center" to shopping or day trips that can all be organized by the hotel.
---
Transportation
from and to the airport, city, or any destination
---